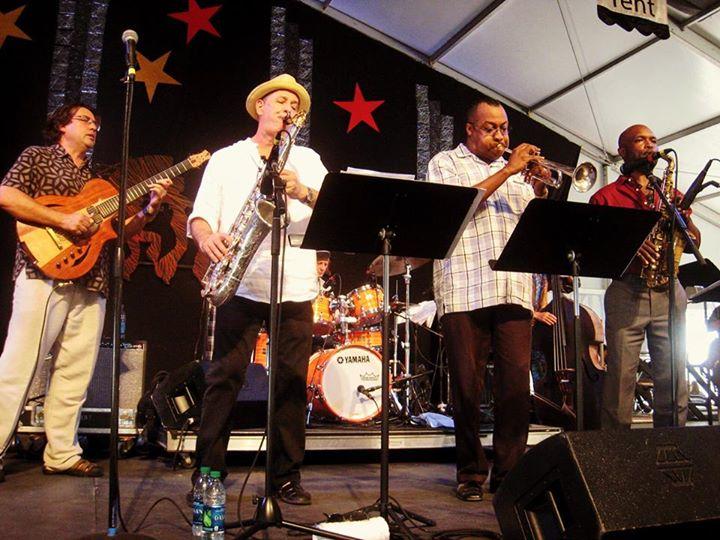 Astral Project (New Orleans)
Headlining this year's fest is legendary New Orleans group "ASTRAL PROJECT" whose wholly original approach to jazz and stellar musicianship have made them a "must see" attraction for jazz aficianados and festival goers worldwide with Down Beat magazine calling them "One of the most distinctive and cohesive groups in jazz." According to festival co-founder Raphael Semmes "For our 10th year of the festival we wanted to do something very special for our loyal jazz audience and the opportunity to present 'Astral Project' has surpassed our greatest hopes. There's no other group like them, and through their musical virtuosity and originality they have achieved legendary status to musicians and fans alike." Among many other accolades, they have been called "New Orleans' greatest contemporary jazz band" by the Chicago Tribune.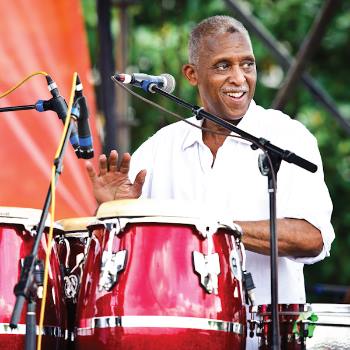 Bill Summers & Jazalsa (New Orleans)
To say that Bill Summers is a percussionist is like saying a Steinway is a piano: the noun conveys none of the history and quality of the owner of the title. Summers is a musician of the highest order, playing anything from traditional African instruments to pop bottles, and a cultural visionary who brings diverse people and ideas together. Whether working with Quincy Jones on the musical score for Roots, or the soundtrack to The Color Purple, Summers is cognizant of his heritage and its many contributions to world culture. Summers is probably most well known due to his work with Los Hombres Calientes along with his friend and co-leader of the group, trumpeter Irvin Mayfield. "It's very danceable though it has all the jazz elements," says Summers of the rhythms and repertoire of Jazalsa that include Latin as well as African influences.
Raphael Semmes Jazz Ensemble (Jackson, MS)
Fresh on the heels of his selection as Best of Jackson "Favorite Jazz Artist," Raphael Semmes returns to the festival stage with some of his favorite local musicians.
The Vamps (Jackson, MS)
"The Vamps" return this year to take their festival record to 10-for-10! They headlined our inaugural festival 10 years ago and have graced our stage every year since. They are always a crowd favorite because of their high energy set (highlighted by the astonishing guitar work of Barry Leach) demonstrating why they are the Mid South's premier soul-jazz group.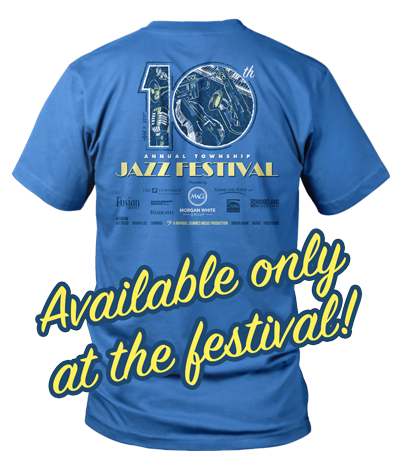 The Musicians (Jackson, MS)
Willie Silas, Sherrill Holly, Bernard Holly, Dowel Taylor, Bernard Jones, and London Branch (collectively known simply as "The Musicians"), are an amazing group of Jackson's finest veteran musicians. They perform classic standards and bop, but with an expertise and seasoned professionalism rarely heard in a festival setting.
Southern Komfort (Jackson, MS)
Jackson's award winning, high-energy, super soulful brass band "Southern Komfort" retuns once again for what has become an annual tradition: closing out the festival by leading the audience on a jazz parade through the main drag of the Township itself.
Jackson State University Jazz Ensemble
Under the direction of Dr. Russell Thomas, Jr.
Southern Miss Jazztet
Under the direction of Larry Panella
Murrah High School Jazz Band
With introduciton by Ridgeland Mayor Gene Magee

The Jazz Festival is the brainchild of Raphael Semmes (a mainstay in the metro music scene for decades) and Tripp Douglas (owner of Fusion Coffeehouse). After three years of hosting top-notch live jazz sessions at Fusion Coffeehouse, the crowds were easily overwhelming the small venue. So the logical next step was to take it "outside the box."
It took more than two years to get the event off the ground, but the big break came when Kerioth Corp. (developer of The Township at Colony Park) threw their weight behind it. And the event couldn't have happened without the support of the dozens of local sponsors.
The inaugural festival in 2008 was a huge success, with over 1,000 people enjoying jazz in the sun on May 30, 2008.
The crowds continued to grow as subsequent festivals featured headliners like Jason Marsalis and Mose Allison, Delfeayo Marsalis, and Ezra Brown.

For more details on the Township Jazz Festival and sponsorship opportunities email Tripp Douglas at Fusion Coffeehouse or call (601)-856-6001.
---
2017 Schedule
Saturday, April 8
11:00-11:05 a.m.
Welcome by Mayor Gene McGee, Ridgeland
11:05-11:30 a.m.
Murrah High School Jazz Band
A talented Jackson band makes their Festival debut
11:45-12:15 p.m.
Jackson State University Jazz Ensemble
Directed by Dr. Russell Thomas, Jr.
12:30-1:00 p.m.
Southern Miss "Jazztet"
Directed by renowned saxophonist Larry Panella.
1:15-2:00 p.m.
Raphael Semmes Jazz Ensemble
Metro Jackson's favorite jazz artist with a variety of guest musicians
2:15-3:00 p.m.
The Musicans
Five legendary local musicans showcase experience and professionalism
3:15-4:00 p.m.
The Vamps
Jackson's favorite Soul Jazz band with guitarist Barry Leach makes it 10 out of 10 festivals
4:15-5:00 p.m.
Bills Summers & Jazalsa
Renowned percussionist brings his Latin-inspired group from New Orleans
5:15-6:00 p.m.
Astral Project
"New Orleans' greatest contemporary jazz band" (Chicago Tribune)
6:15-7:00 p.m.
Southern Komfort
Big brass, big talent, big finale!
6:50-7:00 p.m.
Jazz parade finale
Southern Komfort leads the crowd on a 2nd line jazz march to the steps of Fusion Coffeehouse