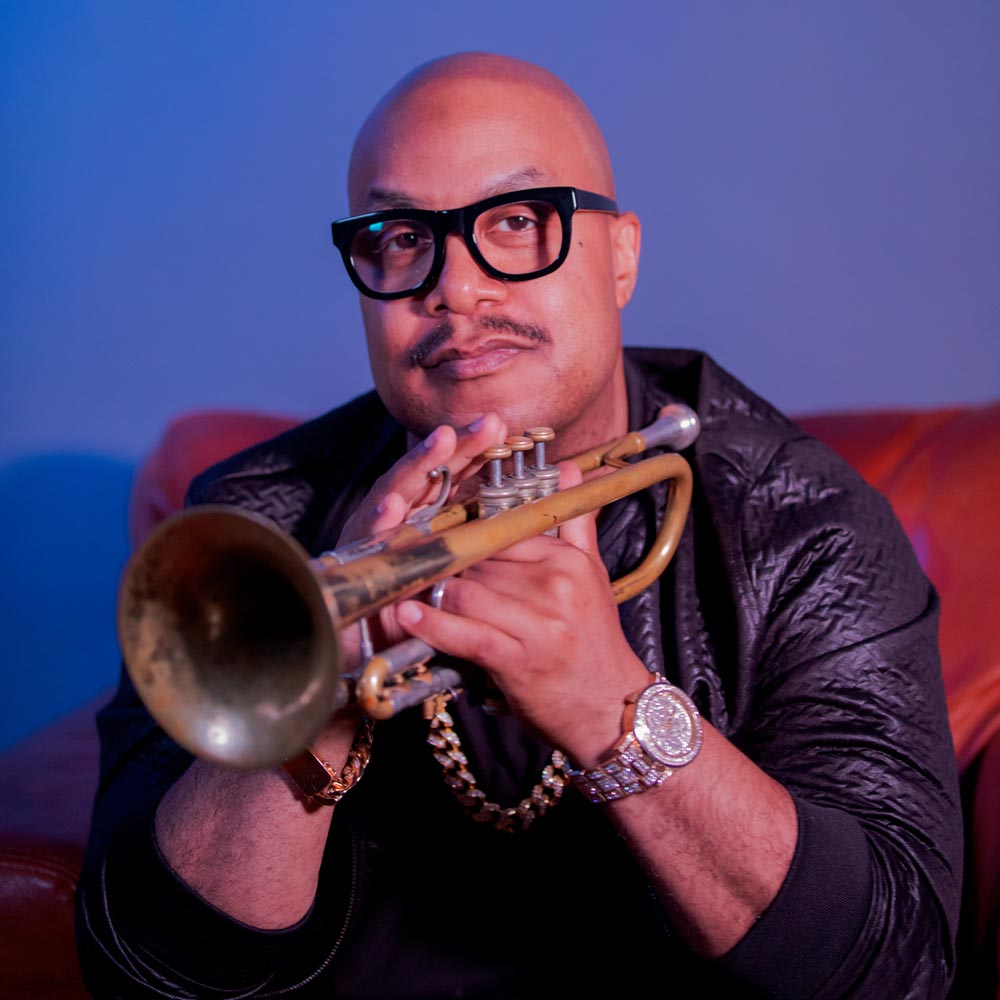 The Township Jazz Festival welcomes the Nicholas Payton Trio!
As a leading voice in American popular music, the Grammy Award-winning Nicholas Payton is a multi-instrumentalist, vocalist, composer, producer, arranger, essayist, and social activist who defies musical and artistic categories. He received his first Grammy nomination in 1997 for the album Doc Cheatham & Nicholas Payton, and for the category of Best Instrumental Solo, which found him winning the award that year. Payton has released over 20 recordings as a leader, pushing musical boundaries and showcasing a variety of contemporary and traditional styles, while displaying his ambidextrous ability to play both the trumpet and keyboard at the same time when he's inspired to do so.
---

New Orleans' "Greatest contemporary jazz band" returns!
For more than thirty years, Astral Project has delighted audiences around the world with its unique brand of cutting edge improvisation and near telepathic interplay over deep New Orleans' grooves. The group first played our festival in 2017, and our audience was blown away by the skill of these four artistic masters. By popular demand we invited them back again the next year. Yet it seems that our guests still didn't get enough, because we received numerous requests to bring them back once again. Don't miss them!
---

A Grammy Award Winner and top talent from New Orleans alongside some of the best local talent in Mississippi.
12:00 noon
Welcome by Mayor Gene McGee, Ridgeland
12:05 - 12:30
Madison Central H.S. Jazz Band
Jaguar jazz is back!
12:45 - 1:30
MS National Guard 41st Army Band
Swingin' in the USA
1:45 - 2:30
Larry Panella and the Southern Miss Jazztet
Jazz and sax from USM
2:45 - 3:30
The Vamps
Mississippi's premier soul jazz group
3:45 - 4:30
Astral Project
Legendary New Orleans contemporary jazz
5:00 - 6:10
The Nicholas Payton Trio
One of the very best in all of Jazz!
6:20 - 7:00
Southern Komfort
Funky brass band and a parade finale!
---

After going "virtual" for 2020 and delaying our 2021 event to the fall, we were excited to get the live festival back on track in October 2021. Now we are looking forward to getting back to our traditional spring time frame for 2022.
Over the past 14 years, the event has gained a reputation as one of the best family-friendly music events in the state – and the only music festival in the Jackson metro area dedicated exclusively to jazz!
Our formula is simple: offer a full spectrum of jazz artists (from national recording artists to local up-and-coming professionals and students) in a safe, clean environment, all for the low, low price of FREE! That's right: our festival is free to the public (thanks to the contributions of our wonderful corporate sponsors, like title sponsor Morgan White Group).
Covered seating will be available; blankets and lawn chairs welcome (no tents). Food and beverage vendors will be on site (no coolers, please).
---

The Jazz Festival is the brainchild of Raphael Semmes (a mainstay in the metro music scene for decades) and Tripp Douglas (owner of Fusion Coffeehouse). After three years of hosting top-notch live jazz sessions at Fusion Coffeehouse, the crowds were easily overwhelming the small venue. So the logical next step was to take it "outside the box."
It took more than two years to get the event off the ground, but the big break came when Kerioth Corp. (developer of The Township at Colony Park) threw their weight behind it. And the event couldn't have happened without the support of the dozens of local sponsors.
The inaugural festival in 2008 was a huge success, with over 1,000 people enjoying jazz in the sun on May 30, 2008.The crowds continued to grow as subsequent festivals featured headliners like Mose Allison, Jason Marsalis, Delfeayo Marsalis, Ezra Brown, and Astral Project.
Now in its second decade, the event is known as one of the premier family-friendly spring events in the Jackson metro area.
---

For more details on the Township Jazz Festival and sponsorship opportunities email Tripp Douglas at Fusion Coffeehouse or call (601)-856-6001.
---