Coverage and recap of this year's festival
The 16th Annual Township Jazz Festival was held on April 1, 2023. The Russell Malone Quartet headlined a stellar lineup, which also included the Vamps, Southern Komfort, the Raphael Semmes Quartet, the Mississippians Jazz Ensemble, and Madison Central High School Jazz Band. The performances also included a unique set called the Guitar Summit, which featured top guitarists from the Southeast, including: Joe Restivo (Memphis), Barry Leach (Mississippi), and Russell Welch (New Orleans).
The event drew thousands over the course of the day. Check out some of the news coverage we received:
WAPT
WJTV
---
About the Event
After growing slowly over the first decade, the festival has burst onto the metro music scene over the past few years. Local news outlets have called it "One of the most popular music events in Mississippi."
In 2022, the festival was featured on the front page of The Clarion Ledger newspaper as well as the local news:
The event has gained a reputation as one of the best family-friendly music events in the state – and the only music festival in the Jackson metro area dedicated exclusively to jazz!
Our formula is simple: offer a full spectrum of jazz artists (from national recording artists to local up-and-coming professionals and students) in a safe, clean environment, all for the low, low price of FREE! That's right: our festival is free to the public (thanks to the contributions of our wonderful corporate sponsors, like title sponsor Morgan White Group).
Covered seating is always available; blankets and lawn chairs welcome (no tents). Food and beverage vendors will be on site (no coolers, please).
---
Festival History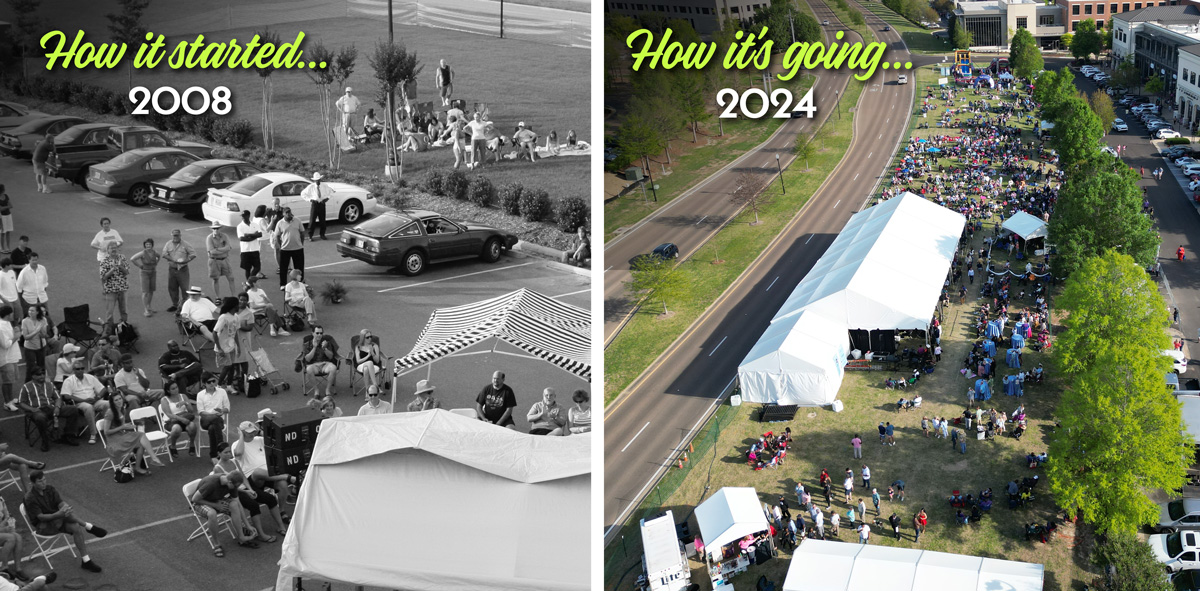 The Jazz Festival is the brainchild of Raphael Semmes (a mainstay in the metro music scene for decades) and Tripp Douglas (owner of Fusion Coffeehouse). After three years of hosting live jazz sessions at Fusion Coffeehouse, the crowds were easily overwhelming the small venue. So the logical next step was to take it "outside the box."
The inaugural festival in 2008 was a success, with over a couple hundred people enjoying jazz in the sun on May 30, 2008. The crowds continued to grow as subsequent festivals featured headliners like Mose Allison, Jason Marsalis, Delfeayo Marsalis, Ezra Brown, Astral Project, Benny Golson, Eddie Henderson, Nicholas Payton, and Russell Malone.
Now in its second decade, the event is known as one of the most popular family-friendly spring events in the Jackson metro area.
---
Sponsorship Opportunities
For more details on the Township Jazz Festival and sponsorship opportunities email Tripp Douglas at Fusion Coffeehouse or call (601)-856-6001.
---